Account Manager
Australia (Sydney/Brisbane area)
---
> Who are we looking for?
The Account Manager's responsibilities include;
developing long-term relationships with a portfolio of assigned customers,
develop new business from existing clients and
actively seek new sales opportunities from prospective clients.
The role involves liaising between customers, cross-functional internal teams as well as tapping into a nurtured network of partners, to ensure the timely and successful delivery of our solutions according to customer needs.
Invariably this involves, managing and developing client accounts to initiate and maintain favorable relationship with clients.
Proven account management or other relevant experience
Demonstrated ability to communicate, present and influence credibly and effectively at all levels of the organization
Experience in delivering client-focused solutions based on customer needs
A sound understanding of the accounting SaaS space, the major players in the market, as well as the respective apps and ecosystems that surround them. A high level understanding of what role DataDear can play in this space is deemed to be important
Proven ability to manage multiple projects at a time while paying strict attention to detail
Excellent listening, negotiation and presentation skills
Excellent verbal and written communications skills
Bachelor's Degree in appropriate field of study or equivalent work experience
4+ years of experience within an accounting firm or working closely with accounting firms as a service provider or similar capacities
Self-motivated and able to thrive in a results-driven environment
Natural relationship builder with integrity, reliability and maturity
Ability to prioritize among competing tasks
Critical thinking and problem solving skills
Understanding of website development, marketing, measurement and analytics, content management, digital marketing and internet technology
Excellent time and project management skills, always seeking to improve inefficient processes
Keen attention to detail and adherence to deadlines
Expert at Microsoft Office Suite (including Excel), Google G Suite and help desk support software
---
---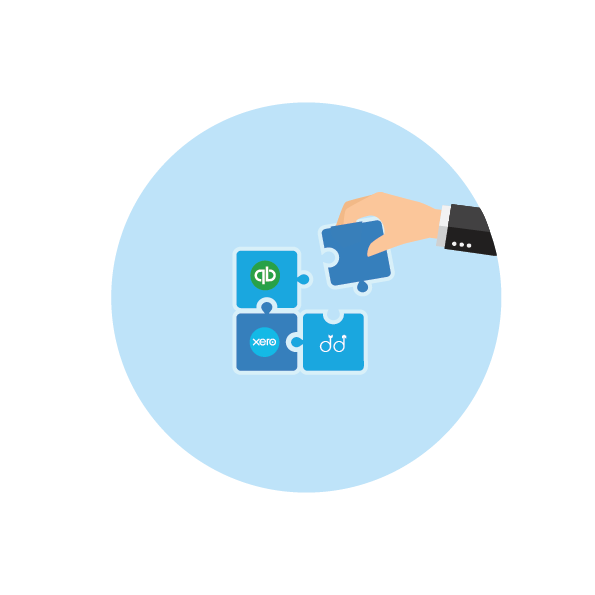 > What do you need to do?
Be the primary point of contact and build long-term relationships with customers
Overseeing customer account management, including logging leads, negotiating contracts and agreements to maximize profitability
Help customers through email, support tickets, phone, online presentations, screen-share and in person meetings
Develop a trusted advisor relationship with key accounts, software providers, evangelists, customer stakeholders and executive sponsors
Ensure the timely and successful delivery of our solutions according to customer needs and objectives
Communicate clearly the progress of monthly/quarterly initiatives to internal and external stakeholders
Forecast and track key account metrics
Update job knowledge by participating in educational opportunities; reading professional publications; maintaining personal networks; participating in professional organizations and exhibitions
Enhance organization's reputation by accepting ownership for accomplishing new and different requests; exploring opportunities to add value to job accomplishments
Responsible for keeping current clients satisfied and delivering exceptional client service on a day-to-day basis
Monitor and analyze customer's usage of our product
Assist in the creation and execution of a go to market strategy for the different product functionalities
Maintain a monthly blog focused on the needs of the UK market
Liaise between the customer, internal teams & partners
Provide real-time feedback from the market and help shape the product roadmap to meet market needs
---
> Interested?
Drop us your CV and a note on why you believe you have what it takes on careers@datadear.com.