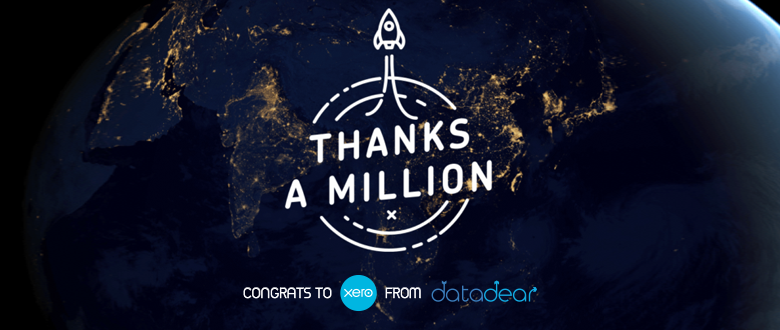 Xero announces 1 million subscribers
During the last few years, Xero cloud accounting software has been growing exponentially and today they announced passing the 1 million subscribers worldwide. An impressive growth of 20 times over the 50,000 subscribers that Xero had announced five years ago and double the 500,000 subscribers celebrated 2 years ago. Yes… it took only 2 years to move from 500K to a million. Well done!
In fact, over ten years, Xero has evolved from a startup around a kitchen table in a small apartment in New Zealand, to a challenger into one of the leading global accounting platforms. No other cloud accounting software has managed to grow so quickly – it may seem a matter of time until Xero becomes leader in this area.
More impressive numbers
Impressive numbers which span across 180 countries. Xero also published more numbers which can be summarised in this list:
1,000,000 subscribers
100,000 business advisors (accountants and bookkeepers)
35,000 developers
500 app partners
Congratulations from DataDear
DataDear keeps a few thousands of those subscribers and business advisors happy … allowing them to connect their Xero organisations to Excel via a live feed. We look forward to assist more subscribers run their business and management reporting more efficiently.
A big congrats from the DataDear team! To the next 1,000,000!