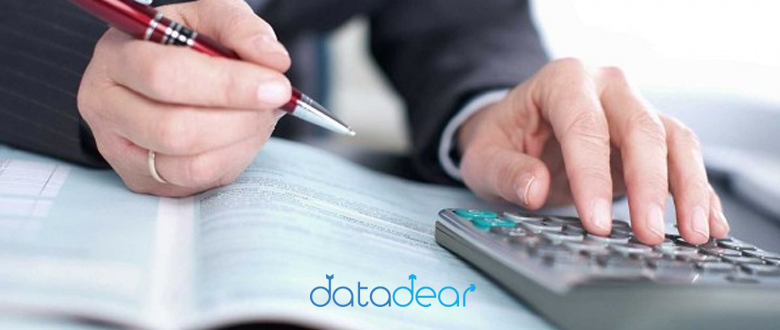 Is Excel still an Asset for Cloud-based Accounting?
The Accounting Profession
The accounting profession has been around for centuries, and depending on the era, accountants have used a variety of tools to help them in their day-to-day duties.
In ancient times, the Phoenicians used books for accounting records and they even created an alphabet for bookkeeping purposes. During medieval times, we saw the birth of double-entry bookkeeping as we know it today. Later on, in the 19th century, the modern form of accounting began to evolve into what we are familiar with today.
Inventions such as the calculator, the spreadsheet and the availability of the PC was the perfect companion for modern accountants – it allowed them to process models and reports never thought of before!  Microsoft Excel is the leading spreadsheet software used by accountants and considering it has only been around since 1985, it has completely reshaped the accounting industry replacing Lotus as the industry standard in 1993.
With the rise of cloud software-as-a-service (SaaS) software such as accounting and spreadsheets – will accounts still need to use Excel? and why?
Microsoft Excel & the Cloud
There is no doubt that SaaS applications are handy and easy-to-use. With the appearance of competing SaaS spreadsheets such as Google Sheets, the pressure is on!  Microsoft launched it's version of Excel via the SaaS model via Office 365 a few years later.  But after 3 decades, is Excel still the leader… and if so, how long for?
For the time being, Excel holds its position as the market leader thanks to its extensive list of functionalities, not to mention the processing power that comes from being a desktop application. Google Sheets is trying to close that gap with frequent updates to their SaaS offering but this will be difficult for the more complex operations. Excel particularly excels (excuse the pun!) compared to Sheets by providing charts and pivots which are more robust, have more formatting options and better addressing the needs of business users.  Moreover, you can publish data to Power BI with a few clicks to generate those sexy dashboards which management tend to love so much!
For more advanced users, Excel offers the ability to build and run macros and dedicated add-ins like DataDear. You can write your own scripts in Sheets but it is far more complicated and requires more advanced skills.
The Google application has its advantages, these include version control and collaboration. Collaboration allows several users to simultaneously work on and edit the same spreadsheet. These features are so powerful that even Microsoft came up with a similar concept when releasing the Office 365 Excel version. Having said that, their online features are not as fleshed out as Google's as of today. With a few more bucks per month, Microsoft also allows you to download and install Excel over a few devices making this option more attractive.  As solutions adapt, so do users and based on this principle we believe that Excel will remain the accountant's best friend – even if some do not admit this!
Excel will continue to be a popular with accountants for years to come, taking into account that every experienced accountant likes to work in familiar territory.  What is important for these professionals is to understand Excel's role as a supporting tool rather than the actual accounting / bookkeeping tool.  Cloud-based accounting software based on the SaaS model such as Xero or Quickbooks are much more efficient and reliable when combined with the reporting power of Microsoft Excel.  This is where DataDear comes in – it facilitates the connection between the cloud-based accounting software and Excel by creating a direct feed between the reports and the data.