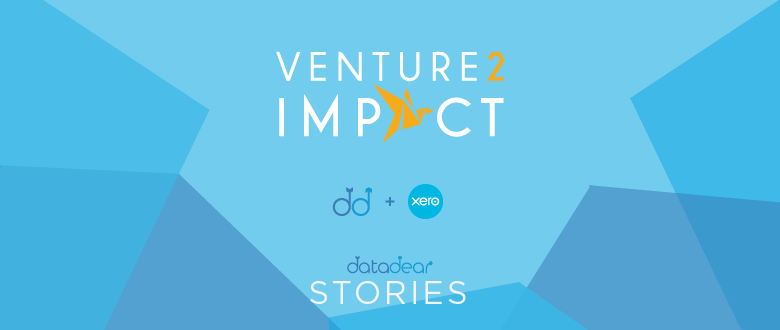 DataDear Stories – Venture 2 Impact
The 'DataDear Stories' series is a new blog category aimed at showing how DataDear is assisting accountants, bookkeepers and small businesses across the globe.
Helping Global Communities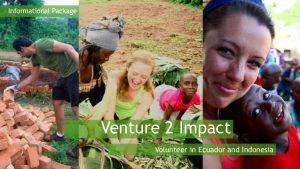 Venture 2 Impact, is an organization and a movement that started in 2006 to help global communities break the cycle of poverty. Their mission is to transform individuals, families and communities from poverty to a lasting well-being.
We spoke with Ron Abarbanel, co-founder of Venture 2 Impact. Venture 2 Impact exists to address issues of isolation, vulnerability, powerlessness, physical weakness, among other forms of poverty. They connect skilled volunteers with complex development issues and aspire to create an environment where local communities and their volunteers can grow.
Since their inception, volunteer trips have been an integral part of their work. "Our volunteers travel to work on projects in partnership with communities in Africa, South America, and Asia.", Ron says, "Through our volunteer program, we've been able to start a micro-lending program for farmers, create and scale a women's only coop, facilitate English and computer education, and we've begun work on diversifying a fishing based economy – to name a few initiatives."
Accounting Tools
Ron needs to manage Venture 2 Impact's accounts from anywhere in the world and that's when they met Xero accounting software. Xero has allowed the partners to easily manage their organisation from wherever they may be. Need to run payroll in Romania? No problem. Need to access budgets and reports in the Singapore airport or reconcile bank transactions? Also no problem.
"…but XERO reporting doesn't do everything easily.", Ron says, "Every now and again you need a very custom report. I was looking for a way to access all the raw journal entries in XERO and noticed that DataDear came highly recommended." DataDear provides a direct feed between Xero and Excel allowing Ron to download the data he needs directly into his workbook.
Ron now uses DataDear to pull journal entries into Excel which gives him the power to create any custom report. "My favourite is that I can create pivot tables to track moment by moment project expense reports – I can look at the data by month, year, totals, employees and anything else I desire). Once I set it up the first time, all I need to do to get an update is hit the refresh button." Doing this in XERO is possible, but very time consuming and each time you do it, you almost need to relearn everything. Plus, XERO reports need to be exported if you want to brand them or manipulate them in other ways. With DataDear automatically pulling information into Excel, the branding and formatting only needs to be done once. "It's a huge time saver," says Ron, "I'd rather be using my time to run my business than playing around with having to figure out how to get the data I need. DataDear makes this quite simple!"
For more information on Venture 2 Impact, visit their website.
Get Featured!
Do you use DataDear to connect your spreadsheet with a cloud-based accounting? Would you like to share your Story? Visit the contact us page and send us your contact details!