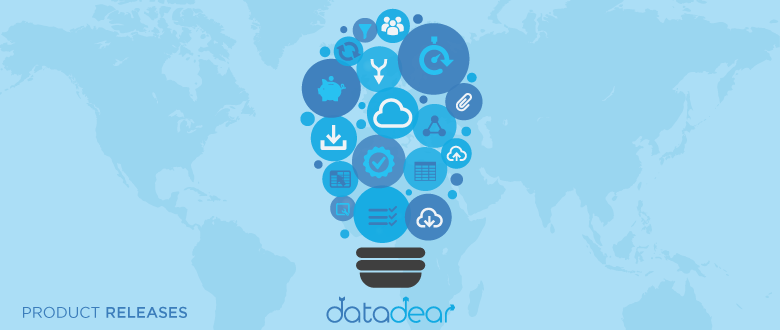 Product releases: April 2017
April was a tremendous month for the team as we were working on a number of initiatives in parallel.  Some of these initiatives, such as the new website and the new blog, had started a while ago but were finalised and launched during April.  Other initiatives are still a work in progress and are in different stages of development. Let's have a look at some of the most important changes carried out this month and what's in plan for the future.
April 2017 Product Releases
The Trial Balance multiple-period report was improved with the option of choosing Quarter based comparative periods – this will help in reporting based on quarterly periods.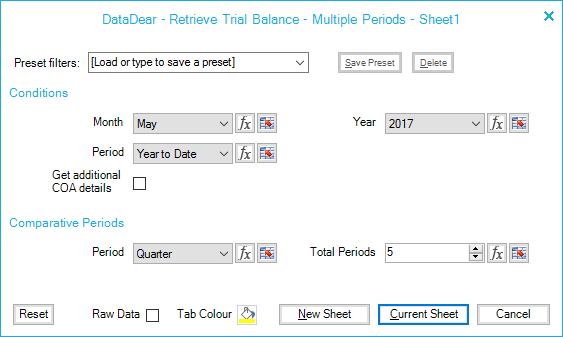 A new POST template to facilitate bulk migration of organisations into Xero.  This is currently being tested by a few partners and more information will be released shortly.
A new website was launched with more content, an improved search facility and a more secure platform using SSL.  In the new website, we also launched a blog which will include articles about DataDear, technology and accountancy – subscribe here.
Improvements to the POST infrastructure with the two major releases that have been requested by several users:
1) The ability to copy and paste between sheets – the DataDear wizard was at times not allowing this to happen – we have rewritten this logic so as to not interfere with the native Excel functionality.
2) It is now possible to add additional sheets to the POST template which can also be sheets with data from Xero created and refreshed through DataDear.  This is extremely helpful to load data in the template based on what your download.
Changes have been made to the pricing for those users having less than 4 connected organisations. Read the blog for more info.
Planned Releases for 2017
A small peak at the major product releases planned in the coming months – some are more complex than others and will take longer to be released.
A massive task of moving DataDear to a better architecture using micro-services on the Azure platform. Read the blog for more info.  This is planned to be fully deployed by June and will considerably improve the architecture.
DataDear is currently working with Intuit to have Quickbooks online integrated with Excel via DataDear – this is planned to be launched in September 2017.  More integrations with cloud-based accounting software will be targetted – let us know in the comments below if you have any preference on what we connect next.
The migration tool which is currently under a pilot study by a few partners will be launched … starting with the UK market and eventually extended worldwide.  This will drastically improve how large accounting firms migrate their clients to Xero.
The Report Builder will allow users to build reports across a number of data tables on the fly and refresh data when required.