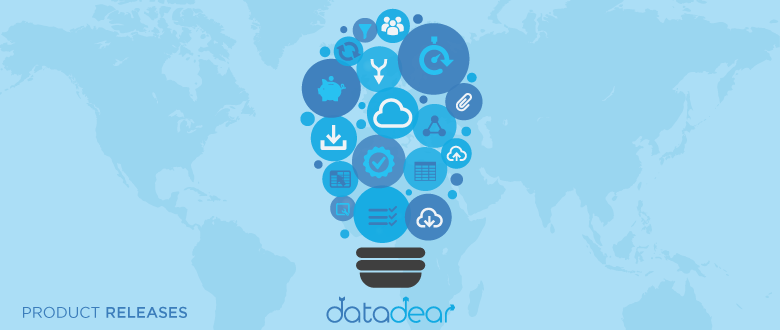 Product releases: March 2018
Let's have a look at some of the most important changes carried out this month and a sneak peek of what's in plan for the future.
March 2018 Product Releases
New Report for Xero – facilitate bill payments
When it comes to filtering bills to be processed for payment, Xero may have some limitations especially for the Global version.  This report may still be helpful to the UK users until Xero improves this functionality.  This is where the new report "Payment details for SEPA/BACS/CHAPS" comes in quite handy. The new report allows a user to filter the bills to be downloaded in Excel for processing by a number of different parameters:
Search for a Contact name
Select a Currency – useful for SEPA payments (EURO) but also for other currencies such as GBP (for BACS and CHAPS payments), AUD and USD
Range of Amount Due
Due Date, Planned Date or Bill Date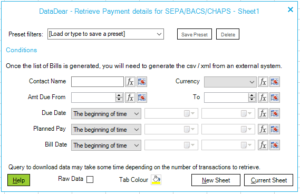 The data downloaded in Excel is bank friendly – this list will then need to be exported as csv or converted into XML (using an external tool such as SepApp) before sending for payment with the bank . Each bank will have different requirements when it comes to accepting lists for batch payments.
For more information about this new bill batch payment report, a knowledgeable article has been published.
POST – Upload Sheet? extended to multiple sheets
Posting of bulk data using DataDear templates carries the ability to upload supporting sheets to accounting software when the data is successfully posted. This functionality has been improved with 2 main new features as follows:
compress and upload as zip file – allow bigger files and other file formats to be pushed into the accounting software such as .xslm by having these converted into a .zip file
ability to upload multiple sheets – hence any linked sheets can also be uploaded.
For more information on how to use the uploading of sheets, a knowledgeable article has been published.
DataDear API
The DataDear API, is gaining some interesting momentum – last month a new web page for developers has been published to showcase the advantages of using this api.  This month, the team has been working on a github page with contains a sample .NET application and some examples. The github page is expected to be published shortly.
Intuit Quickbooks Online
The integration to QuickBooks Online has been improved:
introducing Modified Since for all applicable data tables
some bug fixing on parameters window
posting of journal entries is currently being tested with some selected users
Bugs and Performance Updates
A number of bugs and performance updates have also been fixed and released including:
posting of bulk data using currency was giving an error
allow non-latin characters (such as asian characters) to be posted correctly
fix related to the merging of P&L multiple period report in some consolidation cases where reporting code was different
trying to POST transactions in an organisation prior to conversion date does not provide correct error
Planned Releases for the next 90 days
A small peak at some of the product releases planned in the coming months – some are more complex than others and require a longer development cycle.
The integration with QuickBooks will be completed with the ability to POST in bulk – the first release will have the option to post journals and eventually there will be the edit functionality.  Other templates will follow.
A DataDear API pack will be compiled to assist developers who wish to make use of the DataDear engine.
Performance improvements – as DataDear grows bigger, regular optimisations are required to ensure data keeps arriving as fast as possible – a research exercise with a local University has started to look at ways in which performance can be improved.
That's it for this month – let us know what you think!