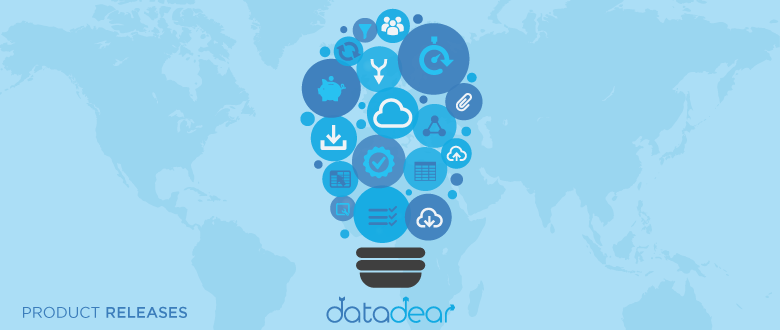 Product releases: July 2018
DataDear just released a new update packed with new functionality, improvements and resolved issues. Let's have a look at some of the most important changes and a sneak peek of what's in plan for the future.
Smart Profit & Loss
A super smart Profit & Loss multiple period report with slicers. Refresh the pivot table with data from Xero to enable the slicers such as tracking categories – suitable for single organisations and for consolidation of a group of companies.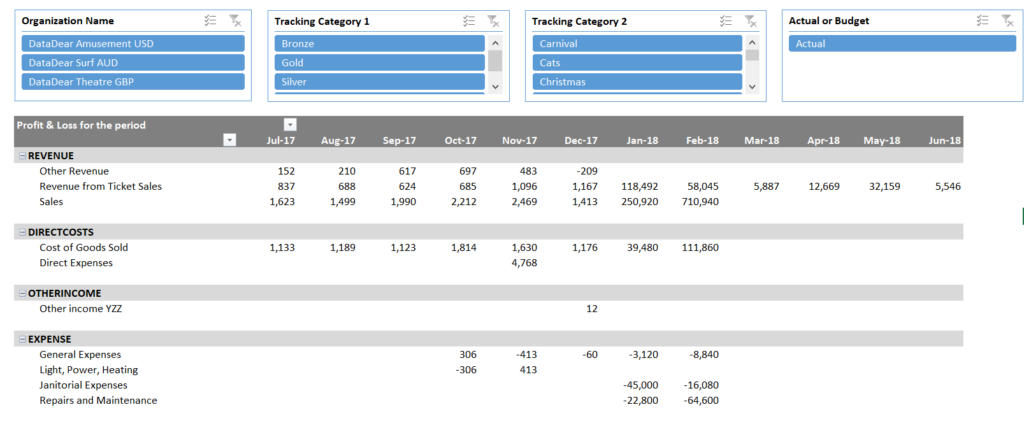 New DataDear Reports
A series of new functional for Xero and QuickBooks reports have been released in BETA. These include:
Balance Sheet – Multiple Periods report for QuickBooks
Group Trial Balance – Multiple Period report for QuickBooks
Group Profit and Loss – Multiple Period report for QuickBooks
Group Balance Sheet – Multiple Period report for QuickBooks
New Profit and Loss – Multiple Period report for Xero
All of these reports are immediately available in BETA to all DataDear users.
Quick Refresh
If you have a table / report and you just need to refresh without changing any conditions, use the the Quick refresh. Less clicks and less waiting time!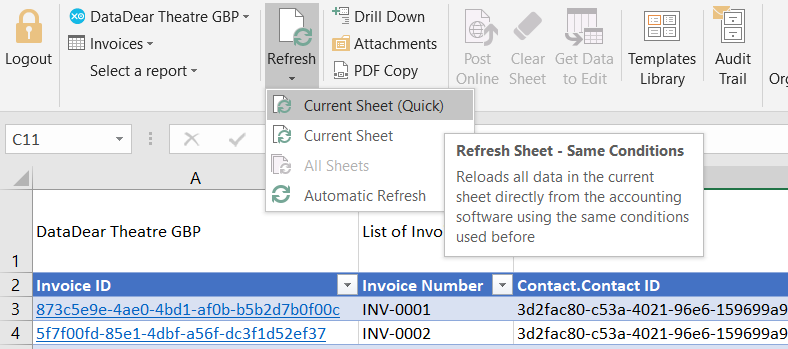 Other minor changes
Posting bulk data via DataDear now accepts 4 decimal places for Invoices, Credit Notes and Bank Transactions.
Adding 'Payments only' condition to to Balance Sheet multiple Period report
Improved columns to Outstanding Receivables & Payables Reports
Bugs and Performance Updates
A number of bugs and performance updates have also been fixed and released including:
When refreshing data tables, the name of the table is changing on refresh hence some formulas get broken with a #ref
Minor error in weekly P&L days calculations 8 vs 7 days
Planned Releases for the next 90 days
A small peak at some of the product releases planned in the coming months – some are more complex than others and require a longer development cycle.
QBO – New reports – more DataDear reports will be developed in July so QBO you will enjoy the benefits of the multiple period reports which are currently only available for Xero.
Making tax digital – As a bridging software, DataDear will be fine-tuning it's offering for the MTD with the aim of allowing the Excel spreadsheet and the cloud accounting software to work in tandem. Once a basic ledger has been created for the organisation, it will be able to push data from DataDear's validated spreadsheets to Xero or QuickBooks Online and filed with HMRC from there (the validated sheets will be filled in by the business user/accountant).  A new template is being developed in collaboration with some accounting partners in the UK. If you wish to be involved in this cycle, please contact the support team.
Performance improvements – as DataDear grows bigger, regular optimisations are required to ensure data keeps arriving as fast as possible – a research exercise with a local University has started to look at ways in which performance can be improved. An area which is being explored is how to improve the retrieval process of the data loading in templates.
That's it for this month – let us know any feedback on this or future releases!