GET & REFRESH to Excel
Get used to generate reports and refresh data feeds from Xero and QuickBooks Online. This approach allows accountants and business owners who love data, to keep using their personally customised Excel based reporting packs.
  EDIT & POST from Excel
By acting as an effective platform through which data can be transferred from a spreadsheet to Xero and QuickBooks, with a single click, together with your spreadsheet as a supporting attachment, whether its a journal, an invoice, a bill, a purchase order or a bank transaction.
HELPING BUSINESSES EVERY STEP OF THE WAY …
Set up
Configuration & Migration
Report
Reports & Dashboards
WHY DATADEAR?
DataDear gives additional power to finance teams – it LINKS your Xero, QuickBooks, WorkflowMax, HMRC companies to your spreadsheet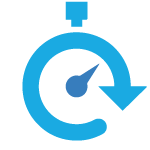 Greater Efficiency
Maximise the potential of the cloud
Extend the cloud capabilities to your spreadsheet and keep using your reporting pack. No need to train your staff in other reporting packs - nothing beats Excel!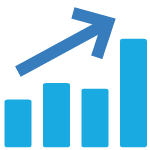 More Revenue
Boost your revenue across the business
Faster generation of reports and fancy dashboards which provide meaningful data and kpis to management.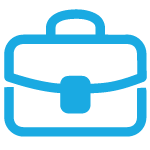 Better Reporting
Create tailored reports connected to the cloud
Invest in a robust reporting pack for your business and populate the values with a refresh using DataDear.
Used by 10,000+ accountants & bookkeepers worldwide
DataDear is a powerful Excel toolbar connected to &
Connect your Xero Accounting and QuickBooks Online to your spreadsheet to refresh and push data directly from Excel
⭐⭐⭐⭐⭐
Rated 5 stars on the Xero and QuickBooks marketplace
Top 25 app in the Xero marketplace
Killer features for businesses
Key features which make DataDear the ideal companion for finance teams using Xero and QuickBooks online accounting software
MULTIPLE PERIOD TRIAL BALANCE

Create the full trial balance in MTD or YTD for a number of months, quarters or years directly from your Excel.

MULTIPLE PERIOD P&L & BS

Generate multiple period Profit and Loss and Balance Sheet reports.

REPORT AGAINST TRACKING CATEGORIES

Generate reports and models for single or group of companies based on tracking categories / options

COLLABORATE WITH STAFF & CLIENTS

Share some or all Xero connections with your staff. You can also share specific data tables & reports.

REFRESH DATA

Refresh your report data with a click or activate automatic refresh to selected sheets.
ACCRUALS & PREPAYMENTS

Post all your accruals and prepayments, through 1 workbook with 1 simple click, with all supporting workings.

LOAD & EDIT DATA

It is easier to migrate data or edit existing data using DataDear's POST templates such as journals, invoices and bills.

CHART OF ACCOUNTS

Edit COA codes and descriptions, add new accounts or archive existing accounts directly from Excel.

REPORTING PACK

Keep using your reporting packs by linking to your existing reports which are based in Excel.

CONSOLIDATING GROUP OF COMPANIES

Build Excel consolidation models and refresh data across a group of companies with a click.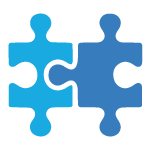 ONE-CLICK INTEGRATION
You are a click away from connecting your business to DataDear Excel Add-In.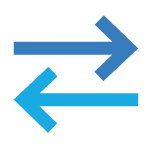 2-WAY COMMUNICATION
You can pull from and push data back in the cloud directly from your Excel.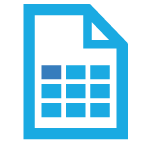 TABLES & REPORTS
DataDear fully utlizes the integration giving you access to all tables & reports.
DATA CLOUD
Your data remains securely stored on in your accounting software.