DataDear is a wonderful Excel Add-In designed for
DataDear takes the Xero Accounting experience to the next level by allowing you to report in Excel with a direct feed from Xero (Intuit Quickbooks coming this September)
Consolidations in 3 easy steps
DataDear magically creates multi-period reports for your group of organisations or franchises.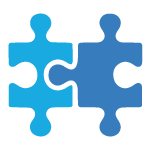 Connect
Connect your Xero organisations to DataDear.
Authorise through Xero
Unlimited organisations
Assign rights to staff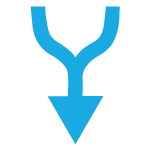 Group
Select the organisations & create a reporting group.
Create the group in 2 clicks
Multiple groups allowed
Multi-currency supported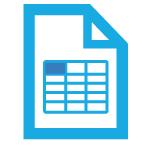 Generate
In Excel, select the group & generate reports.
Multi-period reports
Parameters window
Use tracking categories
Unique Features
Some of the unique features when consolidating group of organisations or franchises.
Connector.

Consolidated Trial Balance

Choose between consolidated aggregate data or unconsolidated data in the same sheet.

Connector.

Other Consolidated Reports

Choose between the Trial Balance, Balance Sheet and Profit and Loss reports.

Connector.

Compare Across Different Periods

Choose a date, the number of comparative periods and the reporting period.

Connector.

Parameters Window

Choose from a number of parameters which can help you filter the reports to your needs.

Connector.

Tracking Categories

Filter with multiple tracking categories and up to 2 tracking options used across the group.

Connector.

Design your reports

Reports are generated in Excel – design your management reports easily using native Excel functionality.

Connector.

Multi-currency Consolidations

Choose a group base currency and reports are converted to this base currency, according to a live exchange rate feed.

Connector.

Add More Organisations

Easily add other organisations to your existing reporting group and update your reporting with a refresh.

Connector.

Integrate with your Reporting Pack

Integrate the Consolidated reports with your Excel-based reporting pack for a direct feed with Xero.

Connector.

Ideal for Franchises

Join the thousands of groups and franchises who are already using DataDear for their consolidations.
Free 30 day trial • No credit card required • No obligations