What is the GDPR?
The General Data Protection Regulation—or GDPR—effective from 25 May 2018, is a data protection law that applies to every company in the world that processes personal data about people in the European Union. The GDPR aims to address: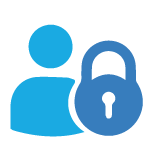 Control
Strengthen EU resident's rights to protect their data
Secure
Keep pace with technology, and enhance protection against misuse of personal data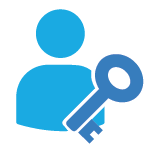 Unify
Improve and harmonise data protection throughout the EU
What does the GDPR mean for DataDear?
We have reviewed our procedures to help you take full advantage of the changes under the GDPR. If you are in the EU and using DataDear services, you are be able to:
Ask for a copy of the personal data we've collected about you.
Ask for a copy of the personal data you provided for our products and services.
Request that we stop sending you direct marketing messages.
Ask that we stop using your personal data for certain purposes, or for a period of time.
Ask that we amend or delete your personal data.
If we ask for consent to process your personal data, you can later withdraw your consent.
Frequently Asked Questions
Free 30 day trial • No credit card required • No obligations