Choose the plan that works for you
Free 30 day fully functional trial • No credit card required • Start your free trial today.
---

Additional Companies outside of plan bundle charged at GBP 5 each / month
Up to 3 DataDear Groups at GBP 19 / month
WorkflowMax / Xero Practice Manager at GBP 19 each / month
All prices exclude 18% VAT (applicable to Malta-based customers & EU-based customers without a valid VAT Number).
DataDear reserves the right to change its pricing at any time.
All DataDear plans include
Easy Automation
Maximise the potential of the cloud
Empower your finance team with a toolkit to create automation tasks within Excel and Power BI.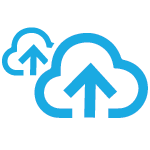 Smart Uploads & Edit
Upload and edit data in bulk
Can be used to convert clients, to load data and to edit in bulk - stop playing with messy csvs!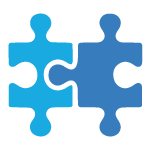 Simple Reporting
Refresh reports with 1-click
Use raw data or pre-defined templates to build custom reports. Connect these with Power BI for better visuals.
Trusted by businesses, large group of companies and accounting firms

How does the 30-day trial work?
Try all features and functionality (except the Data Copy) of DataDear Excel and Online Dashboard for free for 30 days. You don't need a credit card to try the tool. Easy... right?
How can I pay?
We accept direct debit (for selected plans), MasterCard, Visa, Maestro and Discover online payments. The Standard, Plus and Premium plans work with a Direct Debit option.
Does the price change between Xero and QuickBooks?
All connected companies / organisations carry the same price tag except for HMRC (which is free of charge) and Xero Practice Manager and creating a Group.
How much does the HMRC VAT Return cost?
Submitting a VAT return to HMRC via DataDear is free of charge. There are no plans to introduce a fee.
Can I upgrade from free to paid?
Sure, you just need to enter your billing details or to choose a plan and we will take care of the rest. All your work will remain valid.
When do you bill?
At the end of the month, we bill the total companies used during the month irrespective on the day these were connected.
Do you offer refunds?
The free 30-day trial does not require any payment. After which you pay monthly or annual with the option to cancel any time.
What if we need to go over our plan allowance?
Should you require more companies than your current plan (& upgrading to another plan isn't the right option), it is best to contact your account manager to fine tune the plan.
Can I change plans?
Yes, you may decide to decrease or increase organisations depending on your needs. You can do this from the Dashboard at any point in time.
Can I get a discount?
Sure you can benefit from discounted fees when you move between plans and when you opt for annual billing (selected plans only).
Do I have to sign a long-term contract?
There is no contract, no obligation and you may stop the service at any point in time. You may opt for annual billing for discount purposes.
Is my data safe and secure?
Yes - data is sent directly from Xero and QuickBooks Online in real-time. We filter and present it nicely in your spreadsheet.